Landscape Finance Lab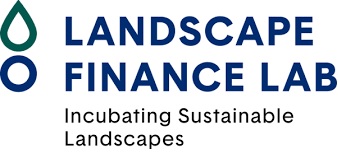 The Flow Country Green Finance Initiative aims to deliver ecological restoration, sustainable land use, a carbon investment model, support for circular business and community development. The regional aspiration, as defined through a stakeholder workshop, is to achieve a multi-use landscape where healthy and restored peatlands support globally significant biodiversity and climate protection, and a lively and prosperous region with high quality jobs.
The Flow Country is a vibrant landscape where local communities and wildlife have been interlinked for hundreds of years. A region that is being considered for allocation of world heritage status by UNESCO.
It stores twice the carbon of all UK forests and woodlands and filters the rivers and streams that run off and through it, providing cleaner waters for aquatic wildlife and people.
While much of the peatland is now well managed, there is still a lot to restore. The Flow Country Green Finance Initiative aims to unlock greater finance by creating a landscape-scale investment approach. This will help achieve more integrated benefits for biodiversity, communities and the local economy and to ensure long term resilience against climate change. This program aims to be a model for landscape/catchment instruments to achieve Scotland's ambitions for net zero carbon emissions by 2045.
The Flow Country represents the most complete and extensive example of an intact and natural blanket bog ecosystem globally, covering over 400,000 ha. This highly varied landscape is host to a range of specialist plants and birds and is designated under national and international conservation legislation.
Crofting, a land tenure system unique to the Highlands and Islands of Scotland, is an integral part of the Flow Country landscape. Crofting supports the rural economy, plays an important role in community life, preserves important culture and customs and can provide environmental benefits through diverse, high nature value agriculture.
Traditional land use practices and areas of forestry sit alongside renewable energy developments. Significant regional employment is provided by the decommissioning of Dounreay nuclear power complex, while Scrabster Harbour provides a base for offshore oil and gas, tourism and the local fishing industry. Wick Harbour is the operations and maintenance base for BOWL, Scotland's largest offshore windfarm. The Flow Country region is also encircled by the NC500, a popular driving route which follows the coast of Highland, giving tourists access to the natural and man-made heritage of The Flow Country, including many listed monuments and historic sites.
Opportunities
The Initiative aims to create local jobs and secure local benefits of the rapidly evolving carbon market within the Flow Country, enhancing our amazing peatlands and benefiting local land managers, businesses and communities. The initiative connects the following opportunities:
Landscape membership: Building on the success of the World Heritage Initiative, local organizations, councils, businesses and universities have come together to integrate complementary activities into a larger investment opportunity.
Bringing together multiple finance sources: Connecting public funding sources through Peatland Action for landowners and private finance through the Peatland Code for restoration. Local crofters, landowners and community groups could benefit from carbon pilots and the rapidly expanding global and national carbon markets.
Job creation in green skills: NHC, NatureScot and Lantra have committed to a pre-restoration apprenticeship to support the creation of green jobs and capacity of restoration in the region. The proposed inscription of The Flow Country as a world heritage site bolsters the region as a destination for eco and heritage tourism and could lead to an increase in peatland research funding.