Confederation of Forest Industries (ConFor)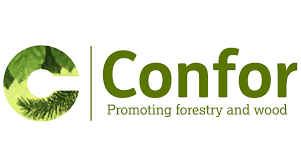 Confor is a membership organisation that promotes sustainable forestry and wood-using businesses through political engagement, market promotion and supporting our members' competitiveness.
We are a not-for-profit organisation that works and lobbies on behalf of the private forestry and wood sector.
Our strength is that we give a small sector a more powerful voice. We represent the whole forestry and wood 'supply chain' and focus on the strategic issues that are vital to the success and sustainable future of the sector. These include helping build the market for wood and forest products, creating a supportive policy environment, and helping members to become more competitive and successful.