Solway Firth Partnership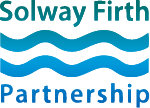 Solway Firth Partnership is an independent charity that works to support a vibrant and sustainable local economy while respecting, protecting and celebrating the distinctive character, heritage and natural features of our marine and coastal area.
We do this by working with people on both sides of the Solway Firth and further afield on a wide range of projects. We also contribute to development of policies for management of the coast and sea. We aim to engage with as many people as possible to help ensure that local views shape the future of the area.